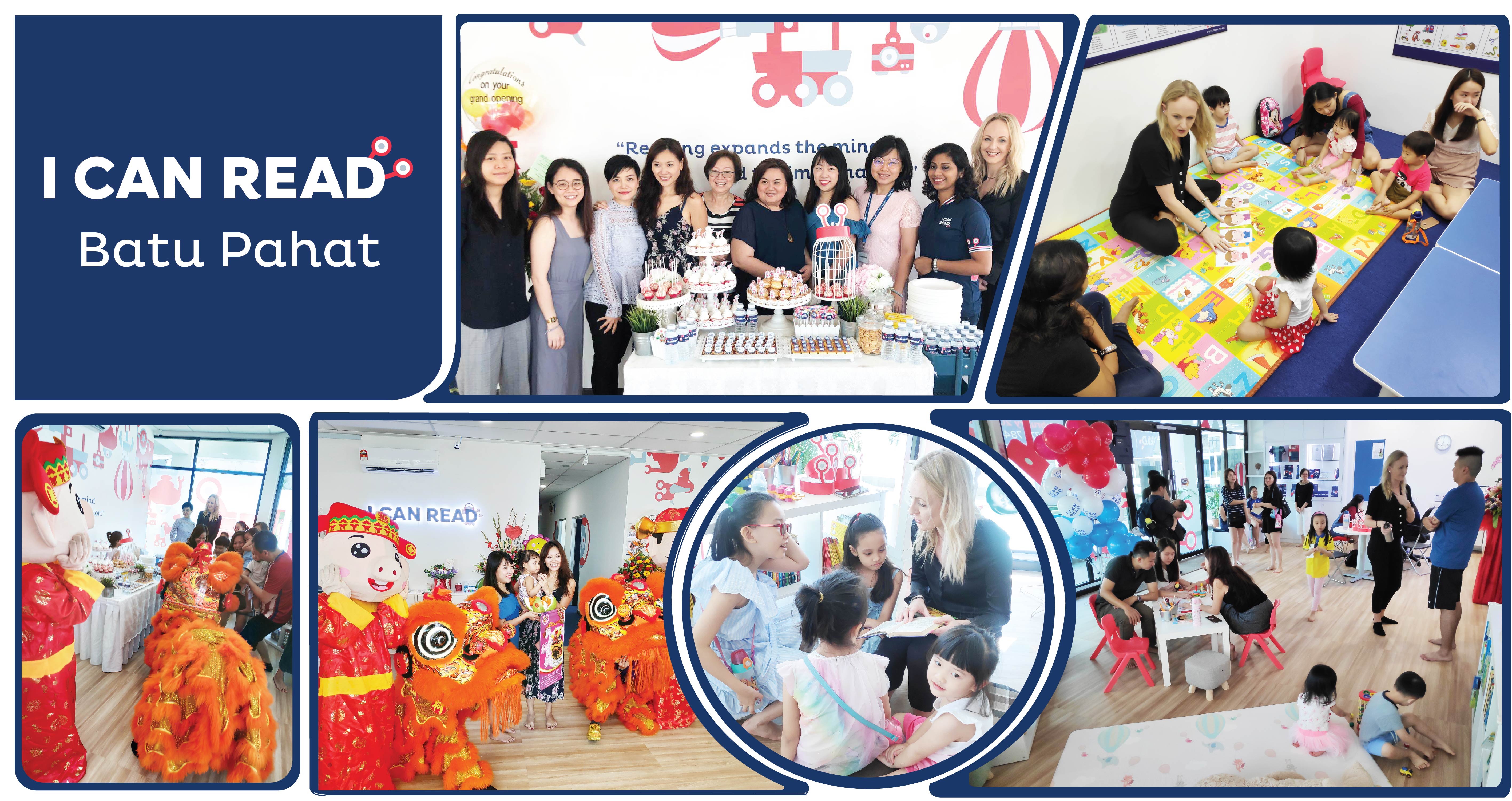 I Can Read Malaysia has officially launched its 6th learning centre in Batu Pahat, Johor on 23 February 2019. The centre is designed with large street-facing windows, which allow natural sunlight to shine into the classroom during the day.
The Grand Opening celebration kicked off with a lion dance performance. Parents who attended were toured around to visit our newly-renovated centre. They were later introduced to our I Can Read methodology by an I Can Read Academic representative from Singapore.
The celebration continued with many fun-filled activities, family visits and refreshments in the afternoon. We would like to thank everyone who came down to show their support and share this joyous occasion with us!
The centre is now open from Wednesday to Sunday, 12 pm to 9 pm on weekdays and 9 am to 6 pm on weekends. Slots are available for free assessments and trial classes.