What are the types of Franchise Models Available?
Start-up Capital
Estimated Investment
USD$100,000 - USD$250,000
(Depending on country)
| | |
| --- | --- |
| Franchise Fee | USD$40,000 – USD$85,000 |
| Premises Renovations | USD$40,000 – USD$80,000 |
Potential Revenue
Stable Business model with operating profit margins of up to
30%
Franchise Support
What training and Support does I Can Read Offer?
Academic
Professional Recruitment and Selection of Teachers
Comprehensive Teacher Training
Programme and classroom management protocols
Curriculum Support
Holiday Programs
Operations
Operations Training and guidelines
Point of Sale Training
Centre Manager Training
Customer Service Training
Cenopsys Training
HR Support and Training
Management Level Training
Centre Renovation Support
Centre Set up Support
Sales & Marketing
Pre-Marketing Support
Grand Opening Marketing Support. HQ will send staff overseas to assist.
Access to HQ Staff in key departments
Hear from our Franchises
Seven-year Edge
Education is also the best form of investment. Not only financially but also as a contribution to society. People will always need to learn.
Indonesia , Elvina Oey , 8 years
Multi-Unit / Area Franchise
View more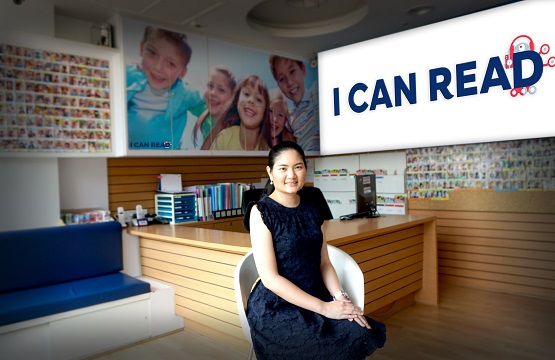 Mastering the Pedagogy Journey
I Can Read was known internationally and was one of the few English Language Centres with a unique pedagogical methodology.
Thailand , Chonnanat Marutaralert , 5 years
Single Unit Franchise
View more